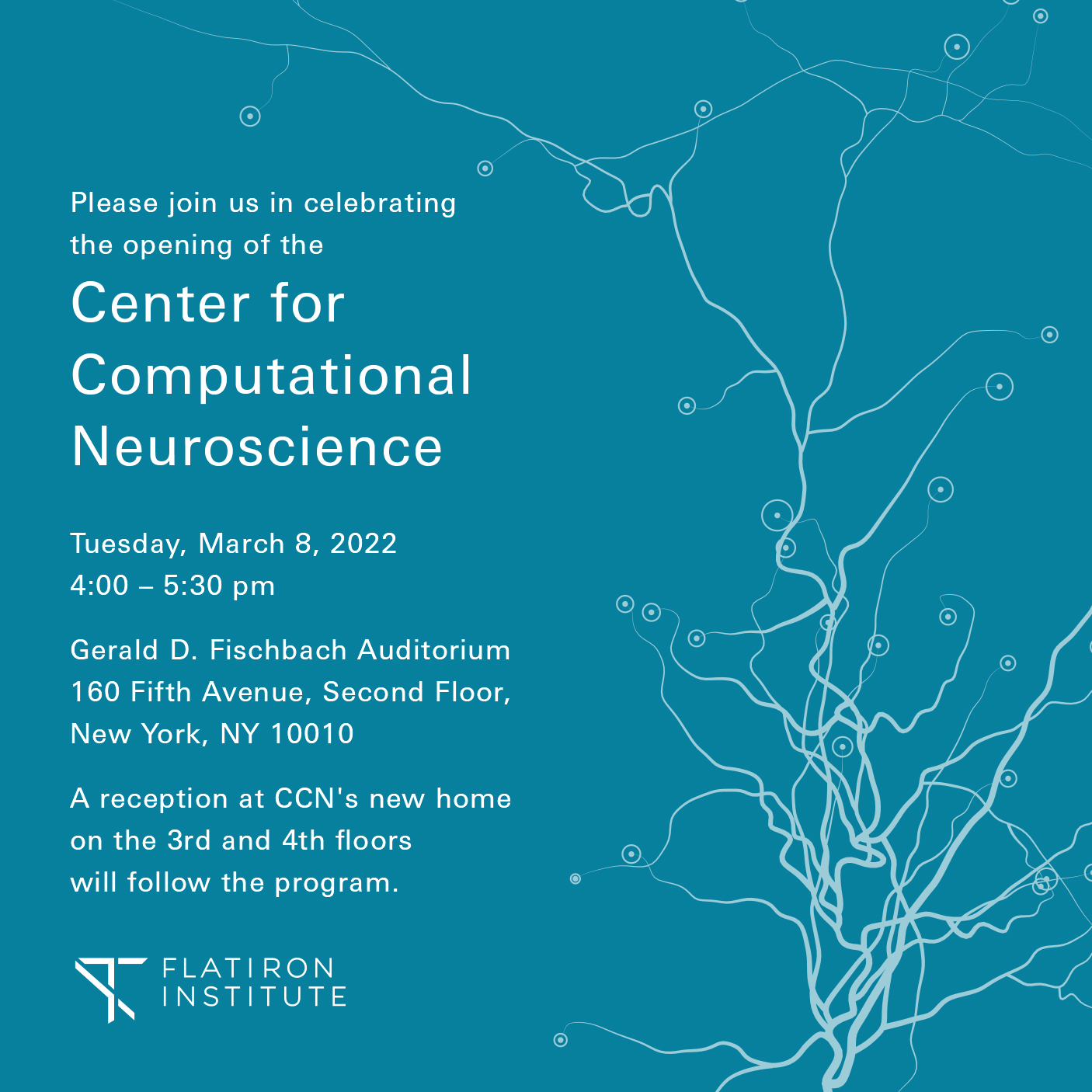 Please join us as we celebrate the opening of the Center for Computational Neuroscience, the fifth and most recent addition to the Flatiron Institute of the Simons Foundation.
Program:
Welcome Remarks
CCN Mission and Vision
Eero Simoncelli, founding Scientific Director of the Center for Computational Neuroscience and Silver Professor at NYU
Talks on the State and Future of Computational Neuroscience
William Bialek, John Archibald Wheeler/Batelle Professor in Physics, Princeton University
Larry Abbott, William Bloor Professor of Theoretical Neuroscience and Professor of Physiology and Cellular Biophysics, Columbia University
In-person attendance is by invitation only; invited in-person attendees are strongly encouraged to register using the below "Register" button. All other interested persons are welcome and invited to view the event online.
A reception will follow the program in CCN on the third and fourth floors of 160 Fifth Ave.
Program livestream information will be posted to this site in the coming days.